Melbourne's Trusted Concrete Driveways & Exposed Aggregate Concrete Experts
GOOD CONCRETING  is a notable construction company in Melbourne that has been dealing in architectural concrete, formwork design and construction, in both the domestic and commercial sectors. 
Local Concreter
Concrete pathways, patios, and driveways can add elegance to the outdoors of the residential and commercial area. It is a straight path from the pavement to your front entrance, or into your garden. It is surely important to concentrate on every perspective of your home, and we can make it respond like a convivial place for others.
Fortunately, the Good Concreting can fulfil a supreme-quality concrete pavement in your front or backyard and turn what you were thinking into a reality. These paths are very simple and easy to build with the help of our experts and even simple to manage. Most of us select Driveways and patios to give direction to our property and for defining the decoration area for our property.
Good Concreting provides a more comprehensive array of services. Our services include the designing and building retaining walls and landscaping it. Good Concreting expert pool is available for you to plan and building decks. Moreover, they are also ready to sketch up and develop fascinating outdoor pergolas for your garden, grounds, lawn or backyard. We also have exceptional experience in designing your entertaining area.
As the best quality concrete service, Good Concreting is specialised in a voluminous range of services and can convert your idea into reality. We are specialists in construction. We have mastered ourselves in exposed aggregate, coloured and plain concrete driveways, plus pathways and entertaining areas — offering an extensive range of products.
Good Concreting also provides services like landscaping, construction and building advice. So, whether it is related to domestic, commercial or industrial, our specialist with extensive experience are ready to help you out. Are you looking for concrete experts in Melbourne that you can rely on, we are here to help you with your ultimate journey!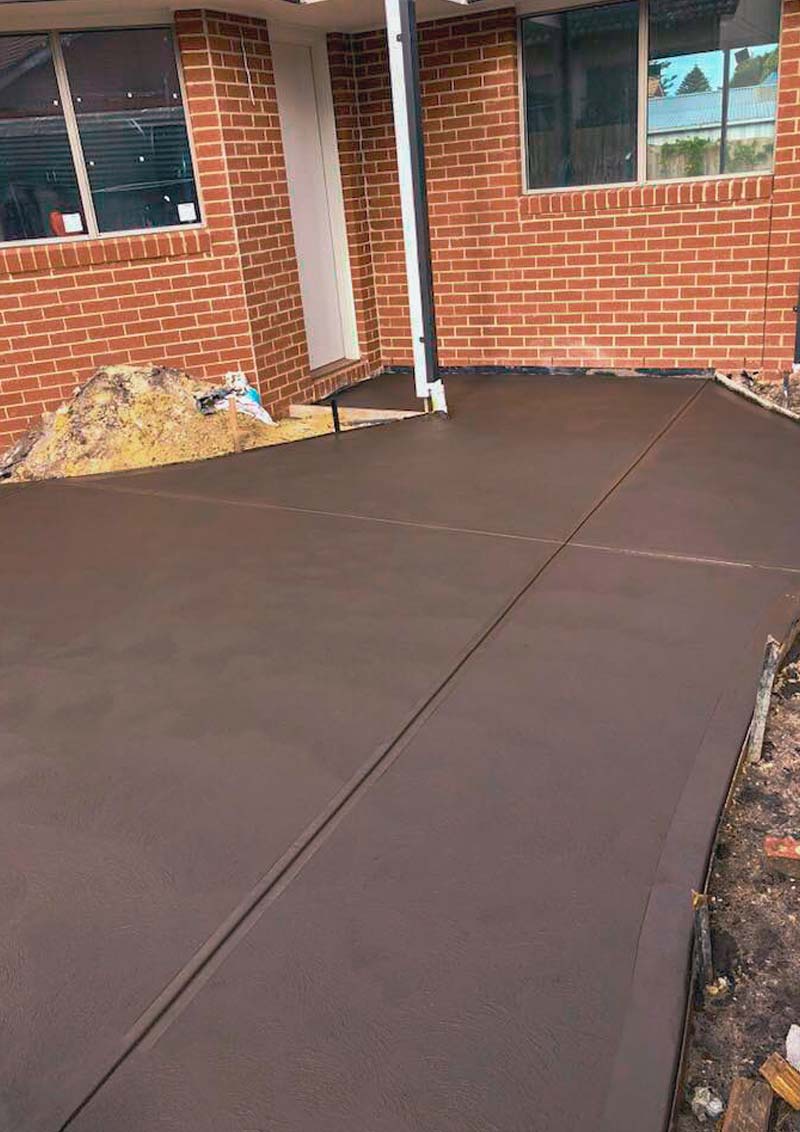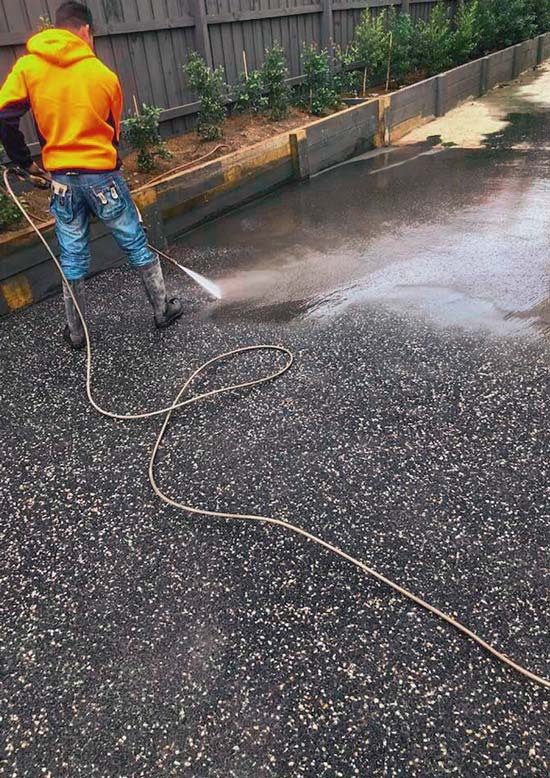 Looking for visually appealing and extremely durable concrete? Choose exposed aggregate concrete!
Exposed aggregate concrete is a type of concrete used worldwide mainly for driveways, but sometimes also for pavement, patios and swimming pools. The bizarre attraction of exposed aggregate concrete is in its finishing — exposed small stones that are part of the concrete. This produces random patterns and a variety of colours.
Exposed Aggregate Concrete Driveway
Concrete driveways are becoming remarkably famous in Melbourne and surrounding areas because it is amazingly long-lasting and visually appealing outlook!
When we lay a new surface irrespective of that it is a plain, coloured or exposed aggregate concrete, we do it professionally; it would be fascinating and will last for many years. We make it tough and is capable to retain many calamities. Moreover, Good Concreting also make sure that concreted pavements can bear the load of heavy-duty vehicles. With our pavements, you don't have to worry about any major maintenance or repair cost except cleaning for a pretty long time. Resultantly, you will not have any maintenance cost that could put any load on your budget.  
Good Concreting has a diversity of concrete covering types for your home and other properties, so if you are looking for a one, simply reach us and tell us what you are thinking! Our experts will change your thinking into reality, keeping every minimal detail and aesthetics in consideration and the outcome will confidently be splendid! That is our commitment and this is the only reason our clients trust us and consider us as their family! We are always open to new ideas and thoughts and can even make them better. Our customers' satisfaction is our top priority and it is not negotiable!
Domestic & Commercial Concrete Contractor
Good Concreting aims to provide professional concreting services for all its clients. We want to make sure our clients are satisfied with our work, so we help them from start to finish.
Paving with High Standards
The combination of high standards and low prices assures that our services are in steady interest across the city. No matter how many quotes for concrete.
Are you intending to renew your driveway because of humps caused by severe floods and storms or looking for a perfect driveway for your newly built site in Melbourne? We have a lot to offer. Experts of Good Concreting have a great strategy for you. With years of experience, we have curated a way for your driveway that is imperishable!
Good Concreting personifies quality, value and simplicity in a paving solution. The range has been produced and purified as an outcome of widespread market research, examining the contemporary trends and specifications of modern-day paving. Its meticulously engineered mix design and pattern exceed in toughness and durability.
We are dedicated to providing all of our clients, whether they are tilted toward exposed aggregate paths, plain patio areas or coloured concrete driveways in Melbourne, our top-notch professional services are available at highly appealing and market competitive prices. For detail feel free to contact us.
Hire a local concreter and landscape design near me
Landscape services: garden design, consultation, landscape construction, fences, turfing and retaining walls.
Concreting services near me: exposed aggregate concrete driveway, footpath concreting, concrete contractors, domestic and commercial concreting services.
Servicing Areas
We service 30km radius of Dandenog area.
Dandenong, Dandenong South, Bayside, Springvale, Clayton, Mulgrave, Noble Park, Mordialoc, Edithvale, Aspendale, Chelsea, Oakleigh, Bentleigh, Brington, Keysborough, Moorabbin, Narre Warren, Carrum Downs, Cranbourne, Ferntree Gully